Durable & Reliable

Fabric Banners for Trade Shows, Conventions & Events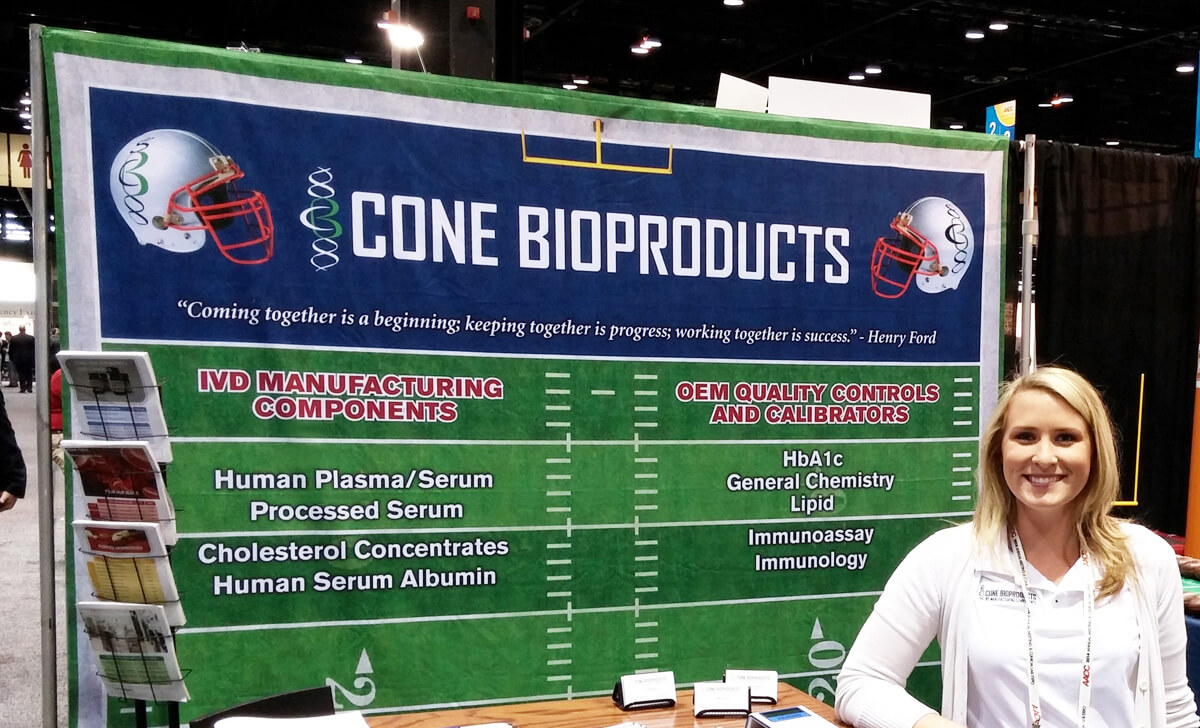 Banners – The "Mini Me" of Backdrops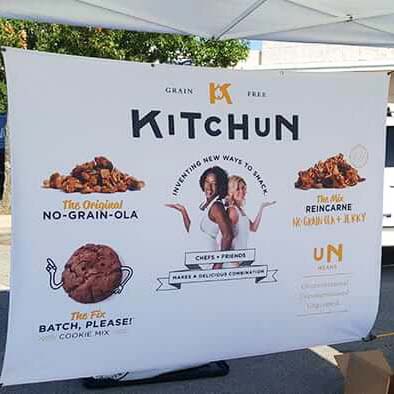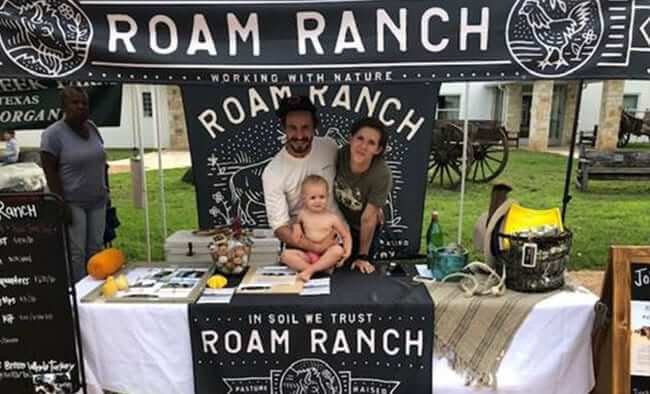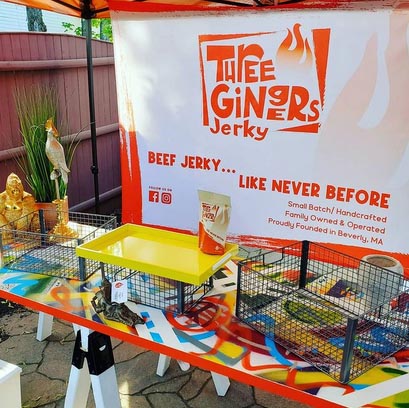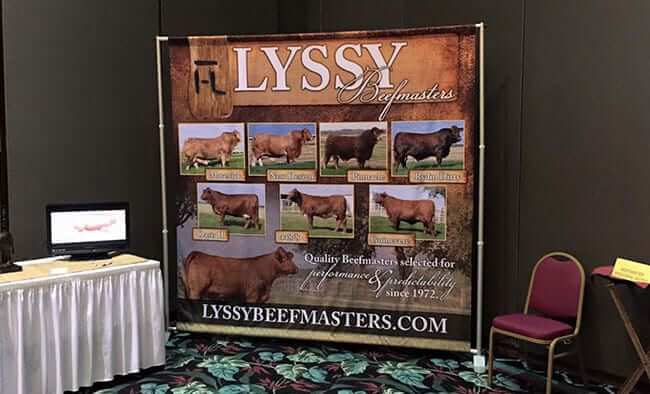 Photorealistic Quality
Not all printing is the same. When your cloth banner is important to you we deliver the full color and quality you need. For outdoor use or indoor use, our combination of quality fabric, proprietary printing process and specialty inks create a more vibrant display, with more depth of color at a much higher resolution.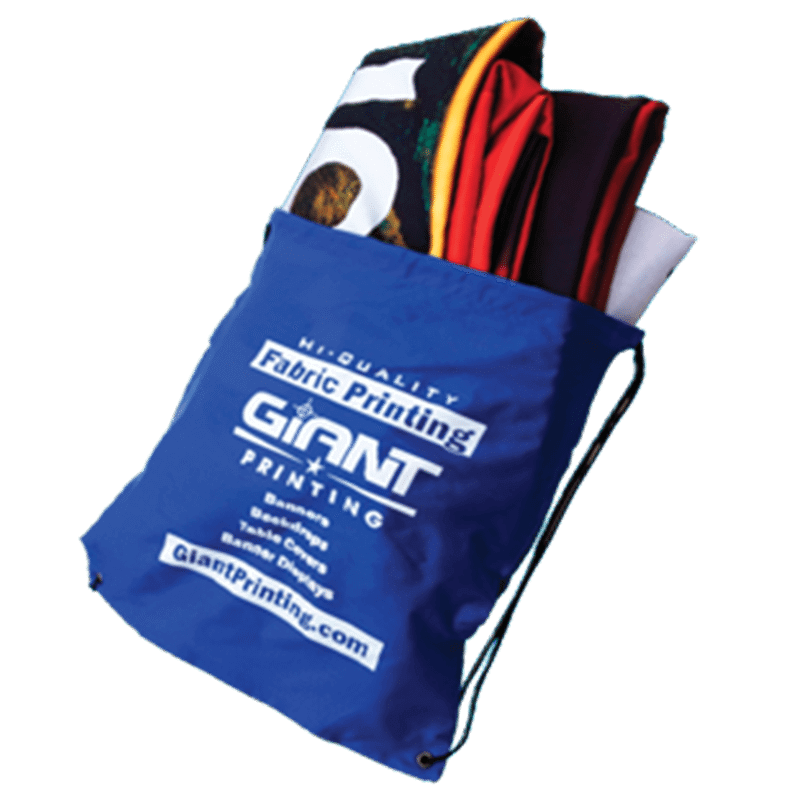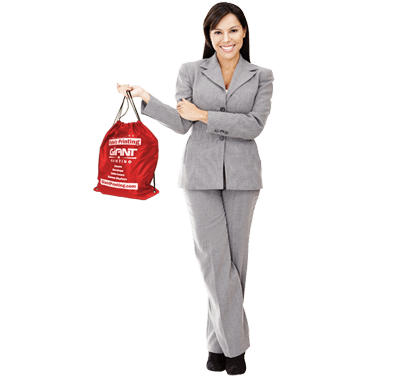 Our Fabric Banners can literally be packed in your carry-on luggage.
Try that with a Vinyl Banner!
Recently a customer rented a cargo van to pick up his 10′ x 8′ Banner. You should have seen the look on his face when I handed him a 5lb bag with his custom banner folded up inside of it.
It's Grommet-Free • Weighs less than 5lbs • Packs in your Carry-On
Trade Show Fabric Backdrops
Why The "Grommet-Free" Fabric Backdrop?
Installs With Clips
Clean Professional Look
Takes Up Zero Booth Space
No Shipping Charges
Certified Fire Retardant
Machine Washable
Our Indoor & Outdoor Banners Never Crack, Peel Or Chip…

We Guarantee It!
Don't be that company that shows up at the next trade show or convention and has a banner that's so scratched up it looks like you used it as a painting tarp.
With our Fabric Banners, you always make a great first impression whether they are being used indoors or out.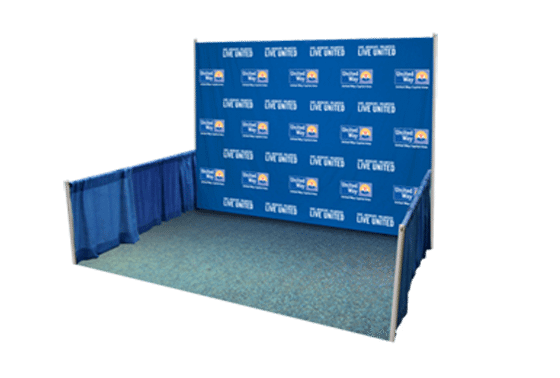 Trade Show Banner Displays
The Key to Versatility while Maintaining your Professional Image. If space is at a premium, fabric banners can be produced for a variety of applications. From Church banners to Lobby Displays and everything in between, your banners, using Made in United States Fabric, will be of the highest quality and can stand the test of time. You'll be making the visual impact you desire that will effectively communicate your message. Setting up backdrops can be time-consuming using hooks. Grommet-Free backdrops change that dramatically. Not only in appearance but in a matter of minutes, you'll have your backdrop set up using the exhibitor supplied Pipe & Drape! A new concept using Grommet-Free Banners, applying your high-end graphics to our proprietary 2 step printing process, use water based ink with none of the inconveniences you get with Vinyl banners. No worries with edge curls, scratches, creases, peals and the 'ugly shower curtain hooks'.
There are basically two options. PVC Vinyl Banners or Fabric Banners. Giant Printing would be remiss not to mention the health concerns and eventual environmental impact PVC Vinyl Banners have. According to the The Center for Health, Environment and Justice, polyvinyl chloride (PVC) is "one of the most hazardous consumer products ever created". This is due to a series of chemical reactions during production, releasing byproducts that could enter the atmosphere, groundwater and soil.Now we're not saying being exposed to this one time will have adverse effects on you, but long lasting Fabric Banners don't have the toxicity that banners derived from PVC and solvent based inks have. So the safe bet is Fabric Banners for all your indoor displays.
No matter what custom quote or qty you or your graphic designers need our scratch resistant fabric material and Giant Printing fabrics deliver an ordering process and a product that will deliver the goods. Our normal production time is 8-12 business days but we don't miss deadlines.