High Quality

Fabric Backdrops

For Trade Shows & Exhibits
Our Fabric Trade Show Backdrops eliminate shipping charges, because they ship in your carry-on suitcase. All of our unique Grommet-Free Backdrops set up in minutes, attach to the pipe & drape hardware supplied by the Trade Show, and take up zero booth space.
Tested & Approved Fire Retardant Fabric Displays
Photorealistic Quality
Not all printing is the same. When your image is important to you we deliver the quality you need. Our combination of quality fabric, proprietary printing process and specialty inks create a more vibrant display, with more depth of color at a much higher resolution.
It's a Trade Show Booth in a BAG!
Focus on Your
Prospects

!

Our Backdrops pack in carry-on luggage. Spend less time on set up and more time focusing on selling and attracting prospects. We offer Trade Show Displays and promotional products that will compliment your trade show or expo marketing.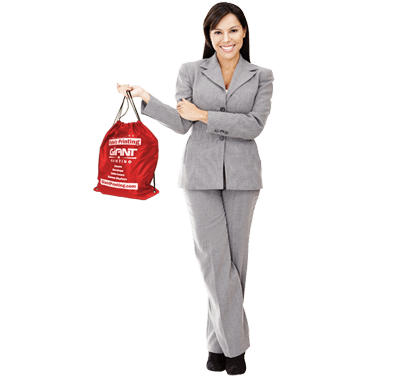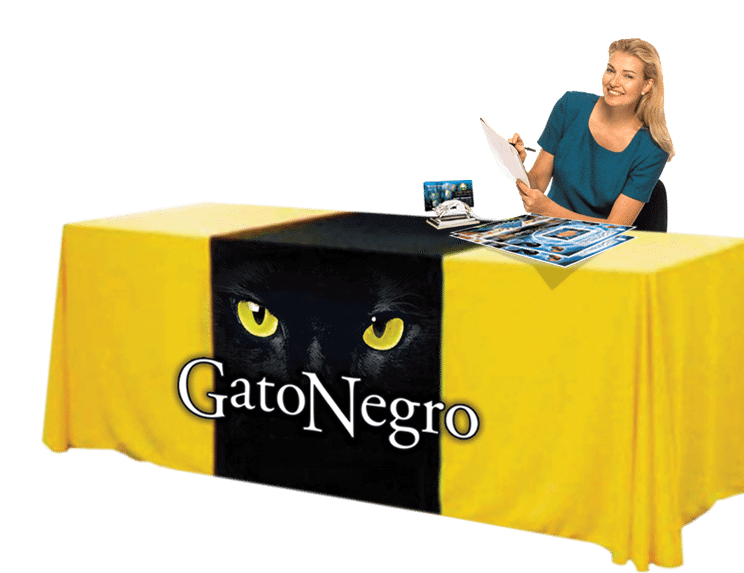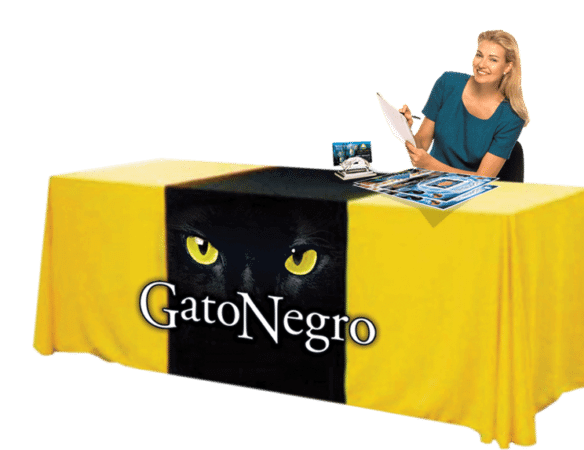 Let's Get Ready to Show
Get Your Message Out!
Promote your new products using Backdrops to Table Covers to Fabric Banner Stands (aka Banner Displays, Pop-ups, Roll-ups or Retractable Banner Stand) we'll help you get your message out at your next convention, expo or next trade show.
No matter how small or grand your stage is, we have a Fabric Banner, Backdrop or Drape for every event, meeting, graduation or ceremony, indoors or out!
We print using your own company's custom logo or specialty colors creating not only a great impression but one that lasts. Staging with picture perfect branding and a product that can be used over and over again.
Easy setup! Easy Clean up (machine washable) and is easily stored and ready for it's next use.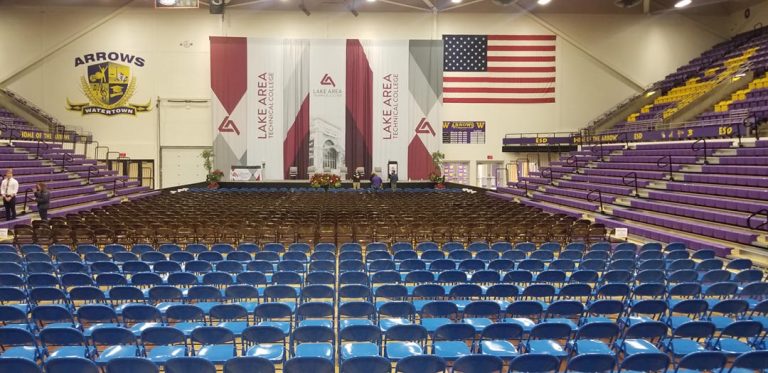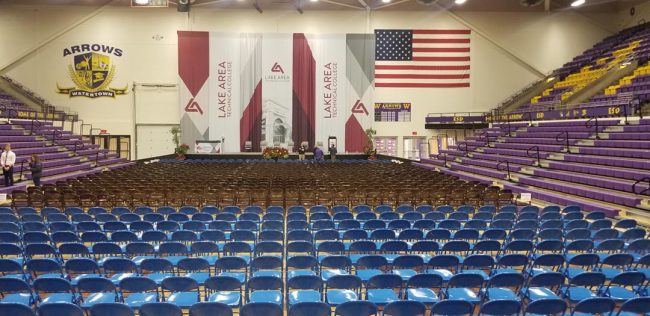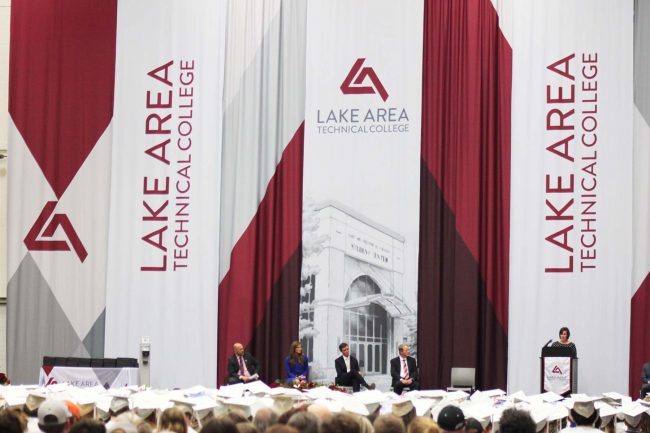 Setting up our Trade Show Backdrops is a
Breeze

!
Five Minute Set-Up Packed In 2!
A Giant Printing customer recently commented about our Trade Show Displays. "We were set up in 5 minutes and packed in 2," she said. So while your competing exhibitors spend hours before and after the trade show you can be in and out with a smile using a Giant Printing promotional display.
So, let Giant Printing upgrade your Trade Show or Expo experience with a custom exhibit booth.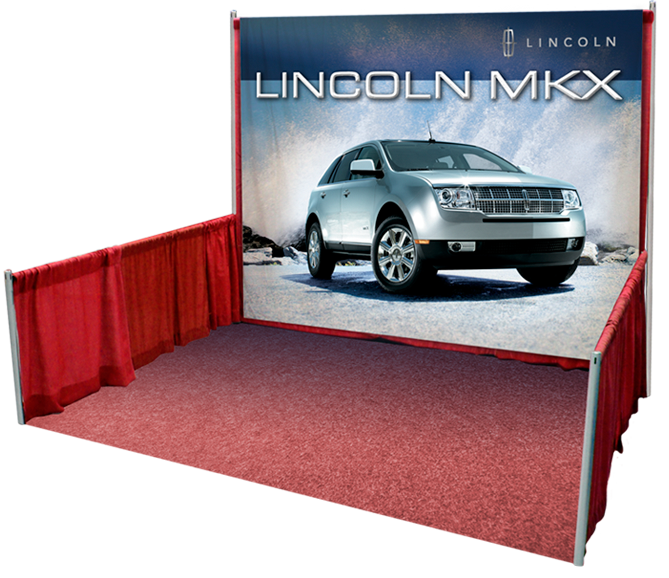 No More Grommets!

Maintain a Clean Professional Booth Design.
Unique to Giant Printing is the cutting edge Grommet-Free Fabric Backdrop.
This revolutionary product attaches to the supplied pipe & drape hardware. And it doesn't take an army or a college degree to install it.
Have A Corner Booth?
Our 2-Sided Fabric Standee Displays allow you to attract potential customers coming from any direction.
These standee displays pack into a supplied small canvas case for easy transport during travel.
Your website and brochure content could be displayed on your standee, which allows you to truly brand yourself beyond a logo. Tested & Approved Fire Retardant Fabric Displays!
Our fabric standee graphics are machine-washable and wrinkle resistant.
Graphics can be easily replaced after you buy the display.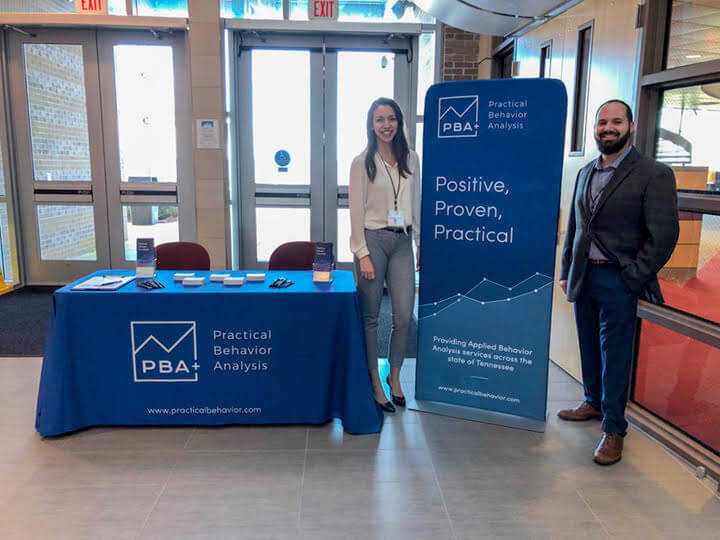 We Got Your Shipping Cases & Crates Covered!
No more wasting time and money storing your shipping crates!
You can use your crates as part of your trade show booth to display your products.
Why have your wood crates stored away during trade shows when you can make them useful as tabletop displays and cover them with case covers to showcase custom information and logo. With Giant Printing, you can now use your wood crates as part of your trade show booth to display your products and advertise your name.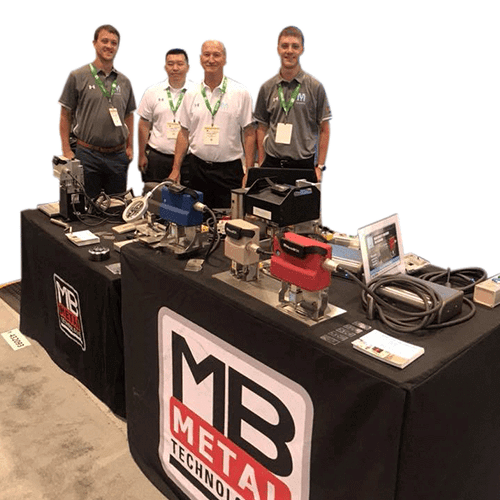 Giant Printing wants to be your vendor of choice for Trade Show Displays, Booth Displays, Custom Displays, Backlit Displays, Booth Design, Exhibit Design, panel Displays, Truss Systems, and Promotional Products. From Logo Table Covers, Giant Fabric Backdrops to an 8' x 10' Fabric Pop Up Displays, we provide hi-quality Fabric Backdrops, Banners, Banner Displays, Table Runners and more for trade shows across the country. With an estimated 1.8 million corporate and business meetings, trade shows, and conventions, in the U.S. each year, 205 million people flock to trade shows to learn more about a specific industry and to make purchases. First impressions can make or break a deal. Stop being embarrassed when surrounded by competitors with better portable Trade Show Displays or tension fabric displays. Our Trade Show Graphics can be assembled effortlessly in minutes and are easy to store. Our full color fabric products and displays are always printed on the highest quality American made fabrics available.
We don't cut corners by using imported fabrics, laminated paper, or toxic PVC vinyl. Our Backdrops, Banners, Table Cover, Table Throws, Custom Exhibits are machine washable, durable enough to withstand years of trade shows, and are non-reflective so you'll always have the photo-ready display that you need. Competitors' displays can get lost in shipping, arrive late or broken. You never have to worry about that happening with our products. Our promotional products are compact, lightweight, and portable so you can carry them with you!
Get the highest quality Trade Show Graphics at a fraction of our competitors' prices. With our graphics and displays, you can cut cost without sacrificing quality or brand integrity. Our in-house graphic design services and design team will make your backwall and exhibit displays will look great as your future clients walk the show floor. Whether you are showing in Las Vegas or Timbuktu, we got the display for you.