Trade Show, Convention and Event Display Banners
Get noticed at your next trade show!
– High Quality, Custom-Made Graphic Banners
– Choose from 6 professional grade styles
– Meets every company's budget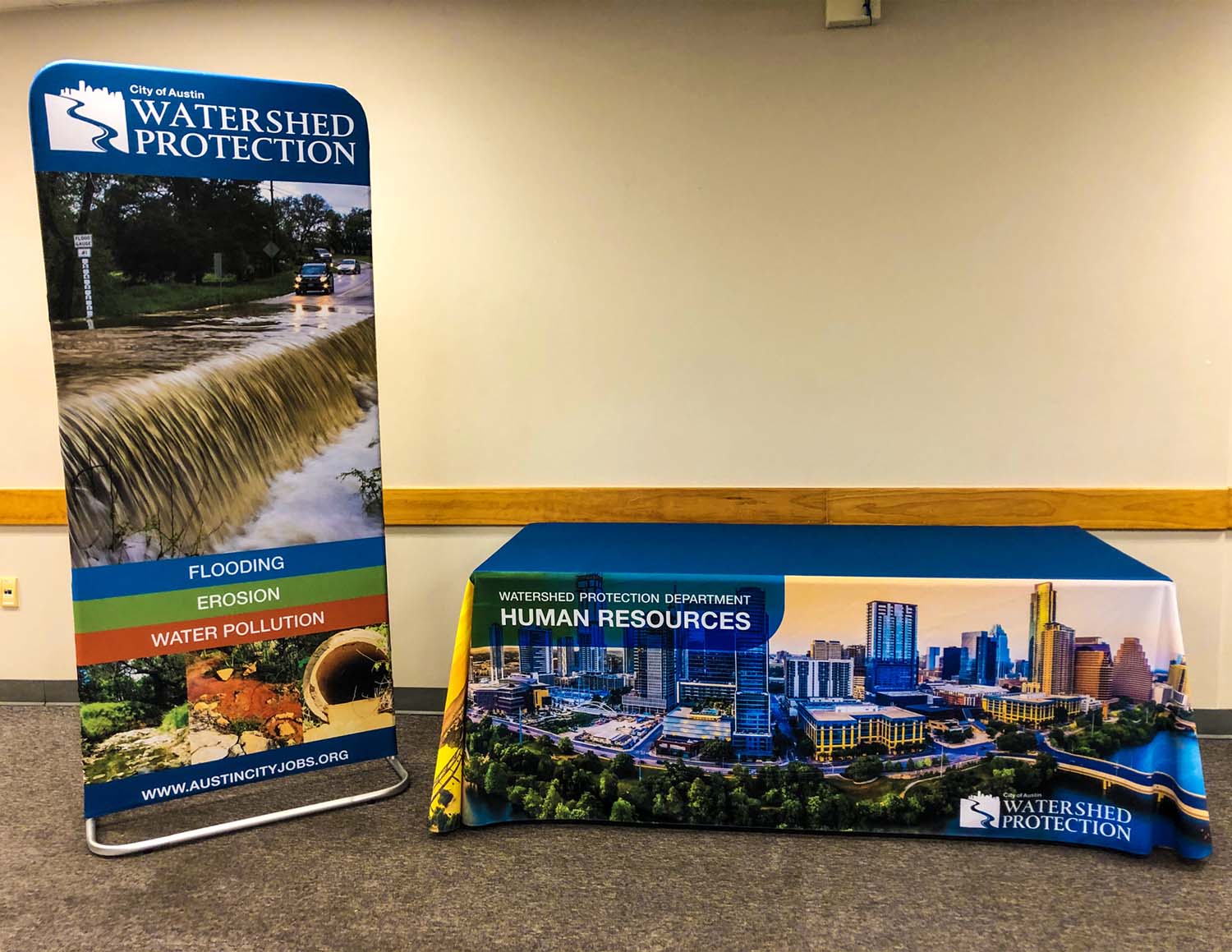 Look Professional Every Time
Photo realistic fabric display banners that really stand out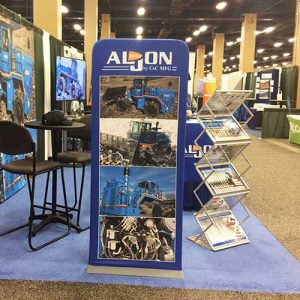 Sleek Modern Design
Proprietary printing process and matte finish create a more vibrant display, with more depth of color at a much higher resolution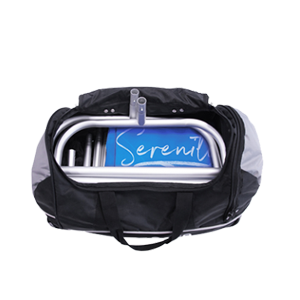 Easy Travel
Standee displays breakdown into a supplied rolling compact carry-on bag for easy travel to your next trade show or event.
Serving Thousands of Businesses Nationwide Since 1993
Second generation family owned and operated business based in Austin, Texas
Fabric Standees Displays
Our 2-Sided Fabric Standee Displays allow you to attract potential customers coming from every direction
2-Sided Display
Attract attention from every direction at trade shows and promote different messages on each side of your display
Reusable Display
Made with durable, high-quality opaque fabric that have zero issues with glare, our Display Banners and Stands come with a Lifetime Warranty.
Swap Banners in Seconds
Reusable stands enable you to easily replace graphics with new banners in just seconds.
Stress-free Trade Show Displays
Rest assured with the quickest delivery of tradeshow certified displays
Fast Turnaround
Need to rebrand or replace a banner? Our in-house printing ensures the quickest delivery in the industry.
Peace of Mind
You never have to worry about delays or your display getting "lost in shipping" because it easily packs in your luggage
Certified Fire Retardant
Certified fire retardant displays ensure you never have to worry about the Fire Marshal taking down your display